- The King of the castle -
Born 2003-10-09.
EMS code: NFO n 24
HCM tested 2005-09-11 and 2008-03-09 with normal results.
GSD4 tested normal 2009-05-24
The King of the castle is a cool, cheerful, chatty boy.
This relaxed and a lovely, cuddly teddybear knows how to give sweet kisses to his owner when she comes home! He is a chatty beautiful male!
He usually makes an announcement that he has arrived when he enters the room. He loves to go out for a walk wherever we are, with his "antenna" (tail) self-confident, straight up. If we have to travel, he's OK with it.
Galliano will remain as the king of the castle until further notice.
Thank you Annika and Mats for the confidence to let this cool, cheerful, chatty boy to stay with us.
We love him!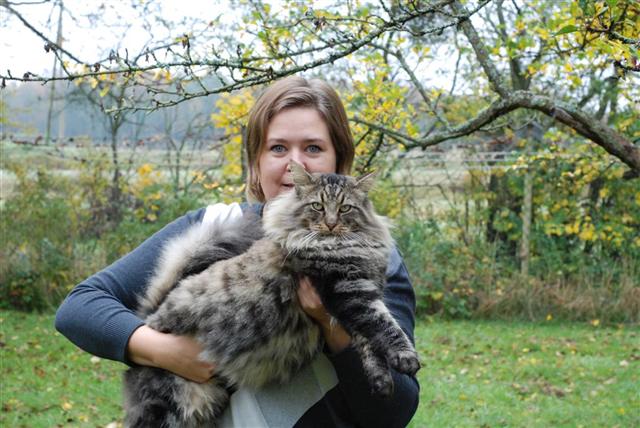 Body type: Galliano's body has excellent size, length and balance, weight 5.6 kilos. Strong bone structure, he is a well built male. His head has a excellent tringle, straight sidelines, straight profile with good height. Good chin. His eyes has excellent look and excellent shape. His ears have excellent shape, size, and are excellent set. His coat is of good quality and length, as well as his tail.
Galliano's Girlfriends:

He is also father to three of our own litters: Cats, Superheroes, Audio and IT litter.